Wellness Wednesdays presents Food and Mood
August 22, 2018 @ 7:00 pm

-

8:30 pm
Welcome to Wellness Wednesdays!
Every week we will be bringing expert-uplifting discussions to the people of Maidenhead.
We all experience midweek madness, so our mission is to simply help you, to break up your week and energise your mindset and to prepare you to achieve your aims.
Each wellness workshop will be delivered by a different motivational speaker who will inspire and educate you about the different ways you can add more wellness to your life right now.
22nd August: 
How to Destress Through Your Gut and Eat Yourself Happy
Are you feeling stressed and overwhelmed? Or down and anxious?
Have you lost your mojo and joy of life? Are you struggling to get a good night sleep?
Are you unhappy with your digestive health? Is your weight weighing you down?
There's one organ in your body that could be the root cause of all of these issues. Your gut!
Your gut communicates constantly with your brain and the rest of your body. And stress is not its friend. In our modern 24/7 society, stress is often our constant companion, making us ill, overweight and unhappy. The stress response, or the fight or flight, is a 
built-in evolutionary mechanism in all of us
. It's there to protect us in dangerous situations but chronic stress wreaks havoc in our gut, keeping our moods low and weight high. What we eat can make a huge difference to our gut health, our moods and our resilience to stress. We can choose to feed our bodies healthy foods to support the gut and increase energy, vitality and happiness, and we can also choose how we respond to daily stressors to help us cope with them, which in turn benefits the gut by creating a virtuous cycle.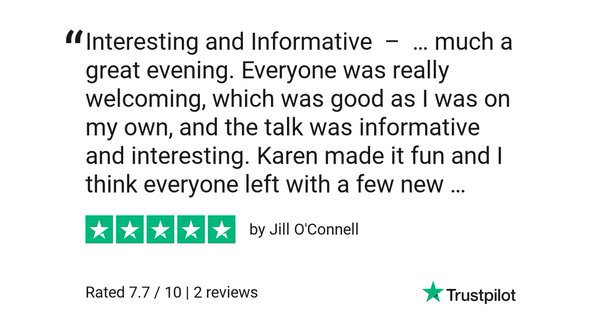 Minna

 Wood is a BANT registered nutritionist with a master's degree in nutrition science. She has a particular interest in gut health and how it affects the health of the whole body, and how our diet and lifestyle affect the health of our gut and the bacteria living in it. She also understands that nutrition is only one part of the puzzle of optimum health and advocates the importance of adequate sleep, regular physical exercise, connection with nature and the use of mind-body practices. She's also a creative nutritional cook, recipe creator and food blogger.
Come and join us for an informative and fun talk with 

Minna

 and learn how you can take control of your gut, your stress levels and your mood. Learn what foods improve mood and feed the gut microbes. Take home some easy techniques to manage your stress levels. And leave the session feeling empowered, knowing you are in control!
Future Speakers include:
These wellness wizards will bring out your inner strengths by exploring the following themes:
– Mindfulness and Wellbeing
– Fitness and Nutrition
– Business and Life Coaching
As well as wisdom, these workshops will be full of fun, and include refreshments, activities and freebies to help you have a s'well Wednesday and a mighty week.
Join Wellness Wednesdays, and we can promise that these will be the happiest hump days you'll ever have.
Wellness is waiting for you.
Spaces are limited.
BOOK NOW!